Production
Production process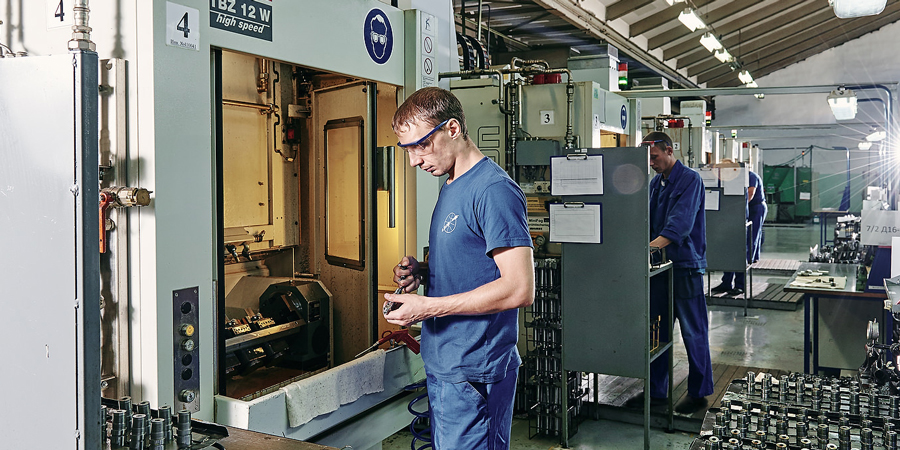 Innovative high technology production allows AZPI to realize the new high-level developments in the fuel-injection equipment field. Our production is mechanized and automated which ensures not only efficient operation but high product quality as well.
The high temperature galvanizing production shop is equipped with modern facilities in order to do the surface and three-dimensional quenching, deep-cooling processing, and galvanic/electroplating coating.
Universal CNC machining centers and special-purpose machining centers are used for mechanical parts processing.
Precision high-performance equipment is constantly upgraded and modernized.
AZPI designed Electro chemical grinding machines and high-efficient automatic spring winding machines to ensure an efficient production of quality parts.
AZPI assembly lines have modern equipment for injector nozzle assembly and for the common-rail high-pressure fuel injection pump.
The test laboratory, which is equipped with the latest standard test machines from the five leading equipment manufacturers, guarantees the constant testing of our products' quality.