Production
Production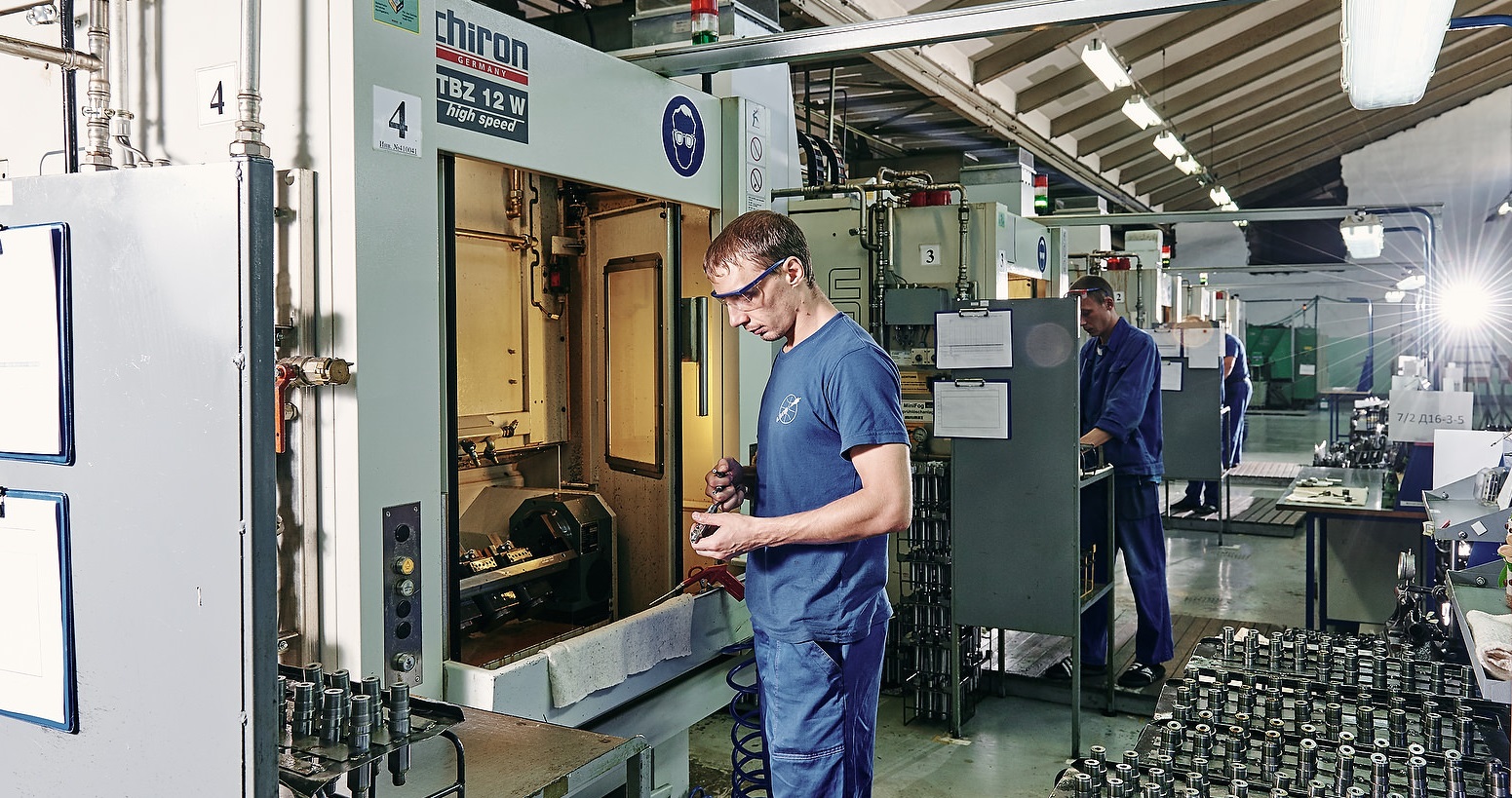 Innovative high technology production allows AZPI to realize the new high-level developments in the fuel-injection equipment field. Our production is mechanized and automated that ensures not only efficient operation but high product quality as well. Automatic machines and molding shops are effectively producing blank parts.
High temperature galvanizing production shop is equipped with modern facilities in order to do the chemical-thermal processing of the parts in gaseous media and in vacuum, to do the surface and three-dimensional quenching, deep-cooling processing, and galvanic/electroplating coating.
Universal CNC machining centers and special-purpose machining centers are used for mechanical part processing.
Electrochemical machining, electrical discharge machining, water jet machining are widely used at the plant.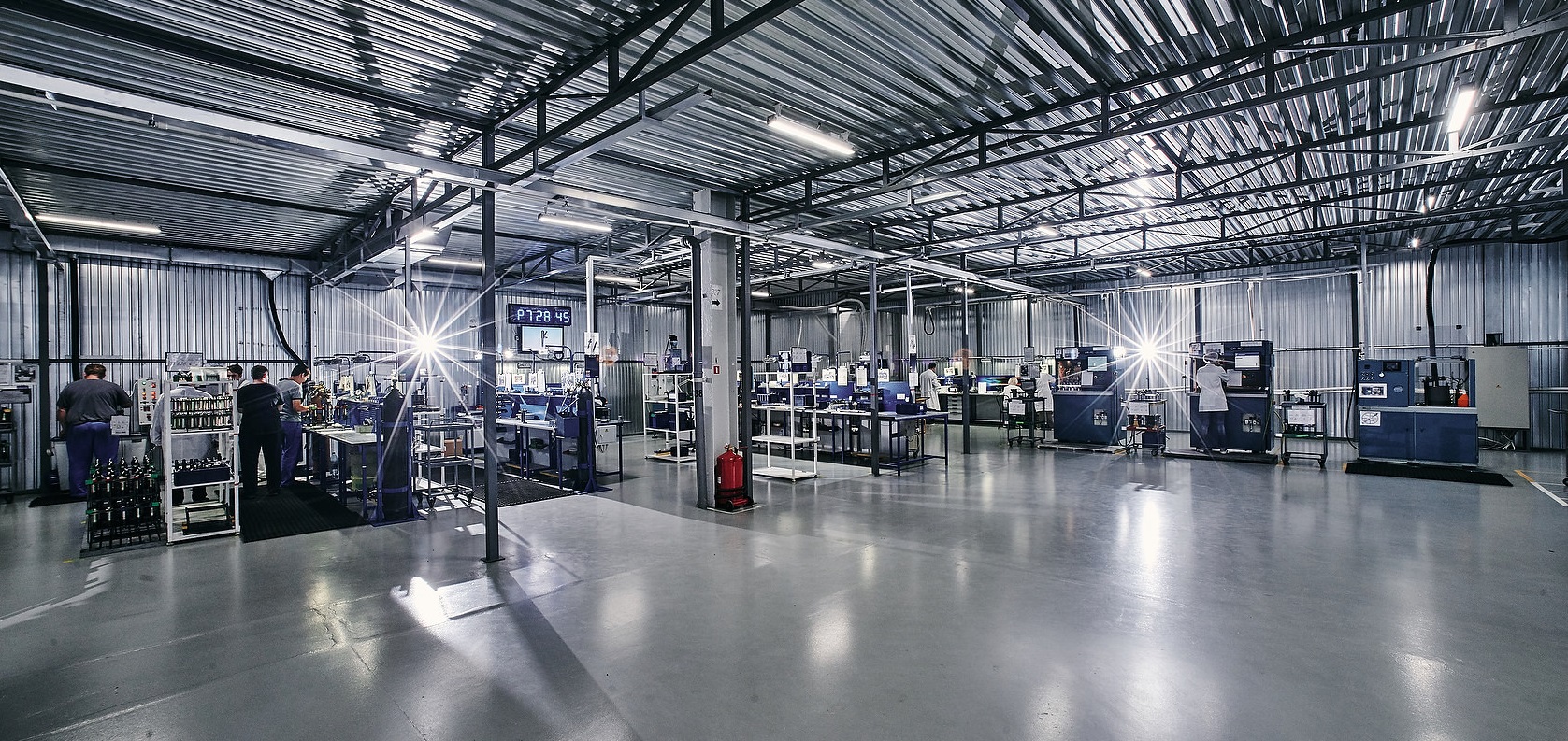 Precision high-performance equipment is constantly upgraded and modernized. AZPI machining equipment list includes HAAS, Robodril, STAR, SAS-Zadar, Seiko-Seiko, Unior, UVA, Fischer, Sandvik, Mitsubishi, ISCAR, Botek, NORTON, SCHMAER and others.
Electro chemical grinding machines-AZPI Know-how- have been designed at AZPI and introduced into manufacturing process. High efficient Automatic Spring Winding Machine has been also designed at AZPI and is used to make precision springs.
AZPI assembly lines have modern equipment for injector nozzle assembly and for common-rail high-pressure fuel injection pump. The automatic production line with manual on- and off load is used for mechanical fuel injectors assembly.
The Test laboratory which is equipped by "AVL", "Hartridge", "Kistker" , "Oval", "Bosch"; it houses a wide range of capabilities to do in-house quality control testing of nozzles, injectors and high pressure fuel pumps. Design and Technological Bureau develops and designs metal processing and test equipment which is produced at AZPI machine tool shop. The machine tool shop upgrades the existing equipment as well.