Vacancy
Vacancy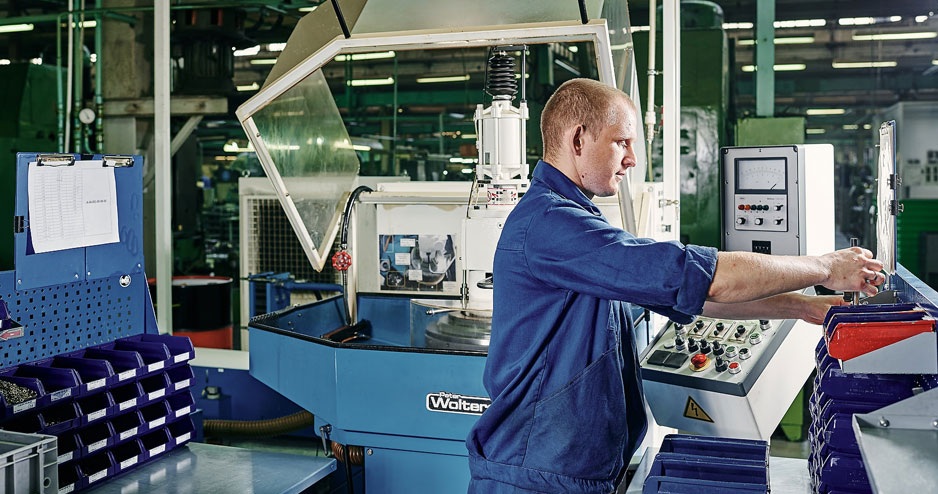 Job market is constantly changing, but the heart of any business large or small will always be its staff. The average age of the staff is 39. The rate of turnover at AZPI is at 1% annually.
AZPI provides favorable opportunities for the growth and development of personnel, from employees to top management.
There is a three-tiered training project for staff at AZPI to match the level of experience. Depending on the degree of complexity and specialization skill development program may vary from foundational to complex, from vocational upper secondary education to Higher Professional Education.
In-house training is essential to properly master area of science and technologies extensively used in mechanical engineering domain. Whether learning individually or in groups, AZPI encourages co-operation and transfer of knowledge and technology between industry and academia. AZPI has been participating in the President's Management Training Program since 1999, during the last period 40 people were retrained within its framework, including 5 specialists having been trained outside the Russian Federation.
AZPI works with local colleges, technical and vocational schools, with Altai State Polytechnic University and Tomsk Polytechnic University to employ best and brightest graduates.
AZPI HR policy allows to apply a combination of experience and professionalism of current employees as well as energy and talent of interns.
AZPI pays special attention to young specialists who demonstrate their abilities in optimization and innovation, empowers them to design enhancements, perform technical improvements and equipment updates.
AZPI provides a high level of social guarantees determined by collective agreements. At the factory there is a canteen which provides employees with discounted hot meals with AZPI funds offsetting the difference in prices.
Employees have an on site access to quality medical attention at no cost. AZPI ensures that employees who are in need of health-care services are covered, by arranging health services and treatment either through private hospitals (by means of special model contracts) or public hospitals.
AZPI provides support to employees who engage in sporting activities on a regular basis, organizes a range of annual sport events and conducts corporate sport competitions.